About Us
Sampoorna Ayurved & Panchakarma Centre
Sampoorna Ayurved & Panchakarma Centre is conveniently located in the city of Jaipur, India. This was inaugurated in October, 2012 with a Vast Panchakarma & dispensing units. The main features of the Centre are the classical, ethical & individualistic approach for the patient and usage of quality medicines. This centre is especially visited from the world over, by the patients suffering from life style disorders as Obesity, Diabetes Mellitus, High Blood Pressure, Skin diseases, Stress, Joint Pains, Liver disorders, Neurological disorders, substance abuse, Migraines and Phantom Pains.It has a consultation room, a waiting area and two Panchakarma units and a dispensing section with well trained staff. Distance from Jaipur airport only 5 minutes.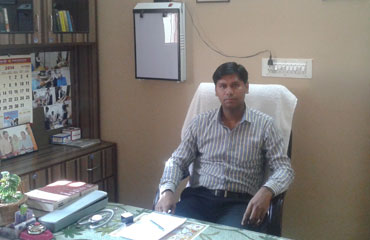 Dr Vibhash Chhipa, an Ayurveda physician & well known Panchakarma expert, pursued his BAMS from The National Institute of Ayurveda, Jaipur, MD Ayurveda (Panchakarma) from The Jamnagar Ayurved University, Gujarat. The research experience includes clinical trials with Ayurvedic Medicines & Panchakarma Therapy (Basti chikitsa) on Obesity, specialy.
He organises training workshops organised for hands on training in Panchakarma therapy, has extensive teaching experience at Ayurveda Colleges and has vast clinical experience with Ayurveda medicine & Panchakarma.